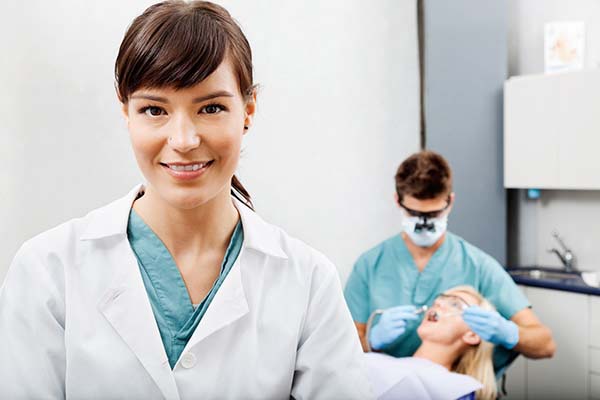 As a dentist, we feel that there is nothing more important than a healthy mouth. We know that a healthy mouth is going to help the rest of your body receive the nourishment it needs to remain healthy.
We specialize in ensuring that people have a holistic approach to dentistry that involves more routine and preventive care. Routine and preventive care can help to offset some dental emergencies or restorations that are both time-consuming and costly. We understand that going to the dentist can be a costly experience. Even if the appointment is for preventive or routine care, it can be cost-prohibitive for some families without dental insurance. If a member of the family that needs to get restorative work done has an accident, acquires a disease, or needs some kind of specialized treatment, the costs can add up quickly. Dental insurance can help decrease the amount the patient pays, making it a mainstay in American households. As a dentist, we are happy to work with your insurance company to offset the cost to you.
Tip: Ultimately, if you want to avoid emergency bills, you should visit our office twice per year for preventative care. This is the best way to save money because it allows us to treat things like decay before they can spread or become a serious problem.
How Dental Insurance Works
You need to understand that dental insurance is often completely different from other types of insurance. The best way to think about dental insurance is to think of it as a discount coupon which offsets the dental care costs. It is important to understand what your dental insurance pays for before you visit your dentist. Sometimes your dental plan will pay for routine care and treatment, some orthodontics, and a few cosmetic enhancements. You also need to know what percentage will be covered by your dental insurance before starting major dental work. Typical percentages vary from 50 to 80 percent. In addition, you need to know what fees will be charged to you when it comes to the plan in the form of co-pays and what the annual deductible for your family is. We understand that this can be confusing and our staff will prepare a detailed breakdown for you of what your insurance will pay and what you will be required to pay when making an appointment for any major dental work.
Note that you will also need to keep a careful eye on the upper limit of your policy. This is the maximum amount that your insurance company is willing to pay out in any given year. Naturally, as your dentist, we are going to keep a wary eye on this number and inform you when you are getting close to it. The challenge is, if you go over the number or have a dental emergency once most of the available funds are spent, you will be saddled with the entire bill. As a dentist, we tend to try to keep a little room in the cap for just such an eventuality.
We will also help you to save money by making sure that you can get the most out of your benefits. This typically includes scheduling regular teeth cleanings since most dental insurance will cover this at 100 percent. To learn more or to discuss the type of insurance policies we accept, call our office today.
---
Related Posts
March 2, 2018
Our dental office provides preventative care to patients with the goal of helping them maintain healthy teeth and gums. We do so by cleaning teeth and removing plaque/ tartar. This allows us to help our …
---