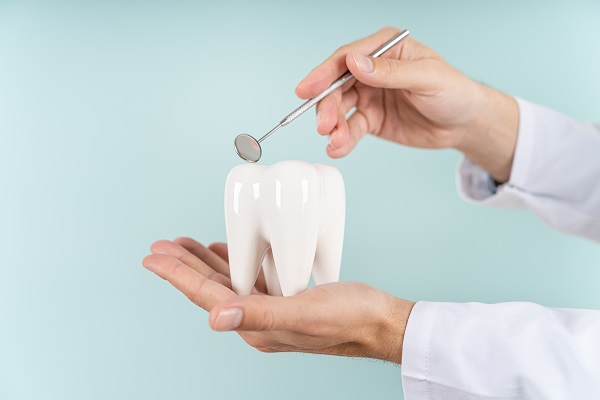 The first step you need to take towards getting the smile of your dreams is a smile makeover consultation. This involves talking to a dentist about the things you would like to see improved. It also involves a thorough examination of your teeth and gums, searching for issues that affect the way they look.
A smile makeover is a combination of treatments performed primarily to improve the aesthetics of your teeth. It often involves treatments that have both cosmetic and restorative benefits. Nowadays, cosmetic treatments can fix virtually any cosmetic issues affecting how a person's teeth look.
Questions to ask during a smile makeover
A smile makeover consultation gives the patient a chance to express the things they do not like about their teeth. Sometimes, a dentist might not deem such issues as important, but it might mean a lot to the patient.
The consultation gives the dentist a chance to better understand how the patient wants their smile to look while providing recommendations on how to tackle problems detected. Some of the questions patients should ask during a cosmetic makeover consultation include:
1. Which treatment will be performed?
Patients should have a clear picture of the treatments that the dentist will perform during their smile makeover. That way, they can better understand how much of their treatments will be covered by their insurance providers and how much they can expect the makeover to cost them out of pocket.
In many cases, there are multiple ways to address cosmetic issues. For example, stains that are resistant to whitening treatments can be covered up with composite bonding, veneers, or crowns. Factors like the patient's budget and their desire for a long-term solution often dictate which treatments the dentist recommends.
2. How long will it take to get noticeable results?
Having a clear picture of what treatment looks like gives patients realistic expectations of what the results will look like. Some treatments like composite bonding can be completed in as little as 45 minutes, while others like the placement of implants can take up to six months from start to finish. Patients should discuss how long each treatment included as part of their smile makeover takes to deliver results with the dentist.
3. Do you have any before and after photos?
Dentists who have a lot of experience performing cosmetic treatments love to show off the results of their past works. Patients should ask for before and after photos of others who have gotten smile makeovers from the dentist. Some dentists use stock photos, so watch out for that.
4. How long do the results of the treatment last?
The results of a smile makeover typically do not last forever. For example, patients who get teeth whitening treatments will need maintenance treatments once or twice a year to keep their teeth looking pearly white. However, some restorations like implants can last a lifetime.
5. Who is a good candidate for a smile makeover?
If you are unhappy with the way your smile looks, then you may be a good candidate for a smile makeover. Smile makeovers can be helpful for people who have stained or discolored teeth, misshapen or chipped teeth, gaps between their teeth, or any other cosmetic concerns.
6. How much does a smile makeover cost?
The cost of a smile makeover will vary depending on the specific procedures that are included in your treatment plan. In general, smile makeovers can range in price from a few thousand dollars to tens of thousands of dollars.
7. How long does it take to get a smile makeover?
The length of time it takes to complete a smile makeover will also vary depending on the specific procedures that you undergo. Some treatments, like teeth whitening, can be completed in just one office visit. Other procedures, like dental implants, can take several months to complete.
8. Are there any risks associated with smile makeovers?
As with any type of dental procedure, there are some risks associated with smile makeovers. However, these risks are typically very minor and can be easily managed by your dental team.
If you consider a smile makeover, be sure to talk to our dentist about all of your options. They will help create a treatment plan that is tailored to your specific needs and goals.
Craft the smile you've always wanted
Ready for the smile of your dreams? Give us a call or stop by our Bryan clinic to set up an appointment with our dentist.
Request an appointment here: http://www.riversdentistry.com or call Rivers Family Dentistry at (979) 710-2216 for an appointment in our Bryan office.
Check out what others are saying about our dental services on Yelp: Smile Makeover in Bryan, TX.
---
Related Posts
April 7, 2022
A smile makeover can significantly improve the way that the teeth look and function. Modern-day dentistry has allowed for the evolution of multiple procedures to enhance the teeth and ensure that …