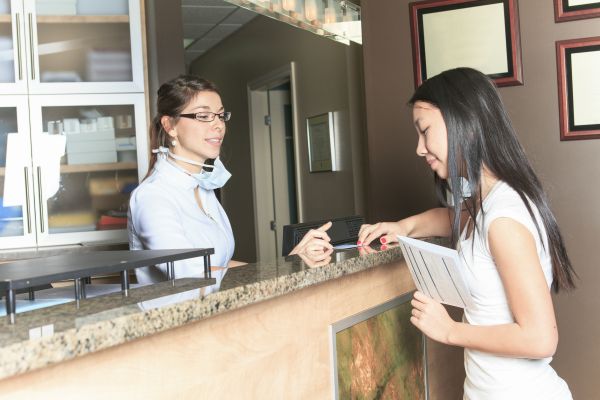 Curious about what is covered under general dentistry? General dentistry offices house the dentists that focus on primary dental care for patients of all ages. They are responsible for helping patients maintain good oral and dental health, while also being able to diagnose, manage and treat problems such as cavities and toothaches.
One question that comes up is how often it is necessary to undergo general dentistry visits or checkups. Each patient is different, meaning their individual needs may vary. However, there are some general guidelines that are good to follow. Ready to learn more?
How often are general dentistry visits needed?
The following article outlines how often patients should visit their general dentistry office.
Every six months or twice a year
Most general dentistry offices recommend that patients undergo a checkup or regular visit every six months or twice a year. Patients that have good oral health may not be at as much risk for problems such as cavities or gum disease. When the risk is lower, there is not a crucial need to visit a general dentist more than twice a year.
General dentists recommend visits every six months to ensure that the patient's teeth and gums are healthy. While at-home oral hygiene is important, only a trained dental professional is able to properly diagnose oral conditions. Additionally, they are trained to look for early warning signs of various conditions, while the average person is not likely to notice them.
Cleanings can be done more frequently
One of the main parts of general dentistry visits is cleanings. Whether the patient is an adult or a child, professional cleaning is necessary. In most general dentistry offices, there is a dental hygienist who is responsible for performing routine cleanings every six months or twice a year. However, in some scenarios, these cleanings may be done on a more frequent basis.
Patients that are at high risk of oral health problems may be advised to have cleanings done every three to four months. Additionally, patients may just want to have cleanings done more frequently.
Why regular dentist appointments are so crucial
Regular appointments with a general dentist are important so that patients can maintain good oral health. Children are at especially high risk of getting cavities because they tend to consume more sugar and their brushing habits may not be the best. Adults, on the other hand, have a higher risk of developing gum disease. Because cavities and gum disease need immediate treatment, it is best to regularly visit the dentist to ensure that the conditions do not worsen. When either condition is caught early on, they are less likely to develop into serious problems.
The bottom line
Patients of all ages should visit their general dentist at least every six months to ensure good oral health. Any questions or concerns about general dentistry should never go ignored. Reach out to our office today so that we can help.
Request an appointment here: http://www.riversdentistry.com or call Rivers Family Dentistry at (979) 710-2216 for an appointment in our Bryan office.
Check out what others are saying about our services on Yelp: Read our Yelp reviews.
---
Related Posts
March 3, 2023
If you have dental issues that have made you less confident in your smile, you should consider consulting with a restorative dentist. The dentist will evaluate your smile and let you know …