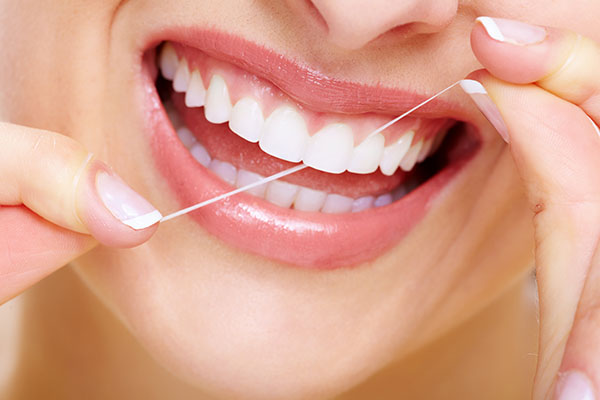 If you have smile makeover needs after an accident that has damaged your teeth, we can help. When your teeth are harmed, it is important to seek treatment as soon as possible. If you wait, your teeth may not be as easy to fix or replace. Visiting our dentist office should be one of your first priorities after an accident if you have any damage since we can help you decide which cosmetic solution is best for your restoring your smile. Our most common smile makeover procedures are listed below from the simplest to the most involved so that you can get an idea of which procedure you might need to pursue.
Dental Bonding: Dental bonding is performed when you have a small crack or chip in your tooth that can be easily fixed. Dental bonding uses a composite resin, durable material to fill in areas of concern. The bonding will be tooth-colored and will provide natural-looking and long-lasting coverage for small damages.
Dental Crowns: When dental bonding won't do the trick, your tooth may need a crown. A crown will protect your tooth from future damage and decay. A crown will be placed over your entire tooth and can look very natural next to your other teeth. A crown will preserve your original tooth for a stronger foundation. They are made of very durable material so you won't have any trouble eating your favorite foods. Many of our patients use this solution as part of a smile makeover because it is a dependable way to restore damage but can also be used to cover dark stains, change the shape or size of a tooth and close gaps in between them.
Veneers: For noticeable damage around the front region of your mouth, a veneer is the best choice. A veneer covers any damage because it is a hard, natural-looking shell that is bonded to your front teeth. Veneers will improve the overall appearance of your teeth, even to the point of reshaping and straightening.
Dental Bridge: For tooth loss, a dental bridge is a solid solution. We will anchor your dental bridge to two of your strong existing teeth and attach a manufactured tooth in the gap that is left from the one that is missing. This is done using natural looking dental crowns.
Dental Implant: For your most permanent solution to a lost tooth, a dental implant will be your best smile makeover procedure. A dental implant is placed deep into your dental cavity in your jawbone. A titanium post will secure your newly fabricated tooth into place for the most permanent replacement. You implant tooth will look and feel normal in your mouth, and you will be pleased with the completely natural appearance. A dental implant will work just like your old tooth did for the ultimate durability and comfort.
With all of our smile makeover techniques available to you, you will be able to leave our office with an improved smile. Beat the damages caused by your accident by visiting our office for the optimum treatment and for a smile that lasts a lifetime. We can help you by offering you the best smile makeover possible in your time of need.
---
Related Posts
July 15, 2019
Dental crowns and veneers are popular treatment options for people who have cracked a tooth, want to make cosmetic changes to their teeth, or are looking to step up their smiles. Although both of these …
---