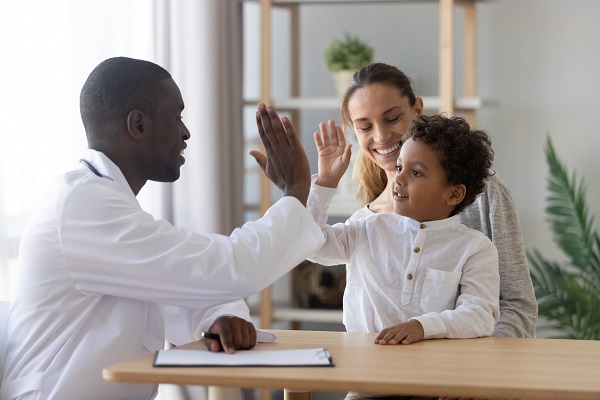 Want to understand the importance of using a family dentist? Family dentists tend to play a large role in their patients' good oral health.
How families decide that a family dentist is right for them
Looking for a new family dentist in Bryan? Even though there are many types of dentists that families can choose from nowadays, many are choosing a family dentist to provide them with the oral care services that they need. Family dentists have undergone the necessary education and training in order to treat all ages, they are ideal when it comes to meeting the dental needs of families. In fact, many families choose to make any necessary dental appointments on the same day, simplifying the process of getting required dental care.
The importance of choosing a family dentist
Because family dentists are dental professionals who can treat patients of any age, those who choose to have a family dentist oversee their oral care needs can choose to be treated by this type of dentist for their entire life. Let us go over the role that a family dentist plays in their patients' oral health needs.
They provide preventive dental services
An important role that a family dentist plays when it comes to supporting their patients' good oral health is performing preventive dental examinations. Preventive dentistry is focused on doing whatever is necessary in order to prevent a dental patient from being diagnosed with oral problems. Examples of preventive dental services include oral examinations, dental cleanings, oral cancer screenings, fluoride treatments and dental sealants.
They provide restorative dental services
Family dentists provide their patients with any restorative dental services that they need in order to be in good oral health. For example, if a patient is diagnosed with a cavity, then they will need to have their cavity filled in order to restore the overall health of the tooth. If a patient is diagnosed with a fractured tooth, then it is likely that they will need to have a dental crown placed over the tooth in order to save it.
They provide cosmetic dental services
Whether a patient wants or is in need of cosmetic dental services, many family dentists can offer their patients options. One popular cosmetic service that family dentists can provide their patients is professional teeth whitening treatments, as everyone wants to enjoy a bright smile. Another popular cosmetic dental service that family dentists offer is teeth straightening services, which can include clear aligners.
Bottom line
Are you in need of a family dentist? Family dentists pcan lay a large role in the oral health of their patients. Many families choose to have this type of dentist provide them with the dental care services that they need in order to experience good oral health. For those who have questions, getting the answers you need is only a phone call away.
Are you considering using a family dentist in the Bryan area? Get more information at http://www.riversdentistry.com.
Check out what others are saying about our dental services on Yelp: Family Dentist in Bryan, TX.
---
Related Posts
May 9, 2022
Considering choosing a family dentist as your new primary dental provider? Family dentists offer many benefits. One of the more common types of treatments they perform is addressing toothaches.Benefits of choosing …