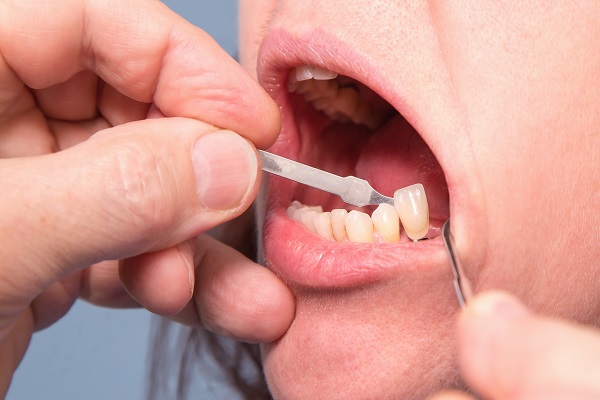 The same day crown, like a regular crown, is essentially designed to be a cap for a permanent tooth. It is designed to look and act like a natural tooth and can restore a damaged tooth's strength, function, and look.
Usually, getting a crown involves fitting two dentist visits into your hectic schedule. In the first appointment, your dentist will take imprints of your damaged tooth and send them to an off-site facility to create your personalized crown. You will visit the dentist's office a week or two after your crown is finished so they can place it over the tooth.
However, tooth restoration is now faster and more streamlined due to technological improvements, and you can now leave the dental office with your new crown the same day. The dentist uses cutting-edge digital technology to provide same day crowns.
The need for a same day crown
The most apparent benefit of a same day crown is convenience: Patients can complete the procedure in one day rather than coming back for another appointment. Same day crowns have several benefits over regular crowns, including faster and more reliable dental restoration, a more relaxing dental experience, and avoiding the hassle of temporary crowns. Furthermore, a same day crown is as durable as a conventional crown, but it only takes two or three hours to create.
Candidates for a same day crown
Anyone who qualifies for a traditional crown can get same day crowns. The reasons for getting a crown might include having a cracked, broken, or badly worn tooth or a discolored or malformed tooth, repairing a severely decayed tooth, or covering a tooth after a root canal or dental implant or due to the presence of a large filling.
These difficulties can be addressed by same day and conventional crowns. A regular crown may be preferable if there is a fracture below the gumline or a case of excessive teeth grinding.
The dentist will do a full dental checkup, including digital X-rays, to ensure that the patient is a good candidate for a same day crown. This enables them to inspect the affected tooth, its root, and the jawbone.
The same day crown process
The dentist may begin manufacturing the same day crown after ascertaining the state of the patient's dental health. The procedure is comparable to getting a regular crown, except that the dental professional mills a personalized crown on-site using sophisticated technology.
The dentist uses CAD/CAM (computer-aided design and computer-aided manufacturing) technology to take digital imprints of the teeth and jaw. This method avoids the human mistakes that might occur when taking a physical imprint using a putty mold.
The computer captures a detailed 3D picture of the tooth and crown. If needed, it is possible to mimic the ridges and indentations of the existing tooth. Once the design is finalized, the milling machine carves the bespoke crown from ceramic.
The dentist can manufacture a unique crown in 45 minutes to an hour. They will fix it over the existing tooth after it is finished. Brushing twice a day, flossing daily, and receiving professional tooth cleanings every six months is important to maintain the dental crown.
Final note
Are you ready to determine whether you qualify for a same day crown? Contact the dental office to schedule an appointment.
Request an appointment here: http://www.riversdentistry.com or call Rivers Family Dentistry at (979) 710-2216 for an appointment in our Bryan office.
Check out what others are saying about our dental services on Yelp: Same Day Crown in Bryan, TX.
---
Related Posts
May 2, 2023
Dental implant placement requires a period of recovery. Understanding the expected amount of time that it takes to recover and learning useful tips on how to help your mouth heal faster are …